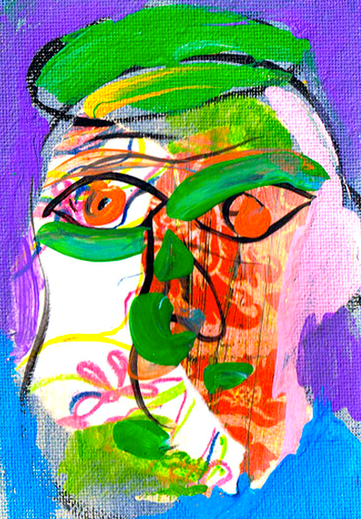 This in-depth painting and art journaling meditation will challenge your conventional beliefs about illness and offer ways to tap into your deeper emotions and beliefs.
Materials:
- Journal page
- Paint and brushes
- Pen 
Method:
An Emotional Approach
The emotional struggles that we cannot work out consciously, will often try to work their way through the body in the form of an illness. The emotional component of illness can be explored symbolically through spontaneous painting, followed by sensing into the body, and meditating on direct questions in a journal writing process...
---