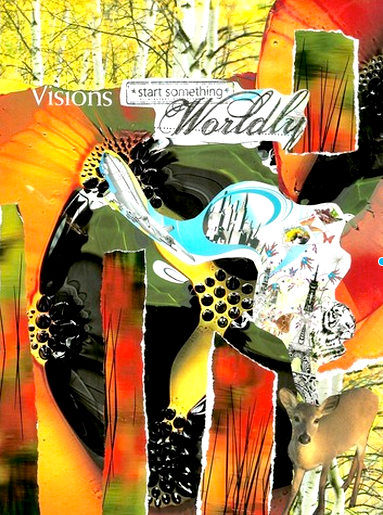 This art journaling directive will help you consciously choose and define your top 10 core values and offers a list of nearly 400 values to choose from. This journal exercise will also help you discover your hidden, subconscious values. 
Materials
- Art journal 
- Magazines
- Scissors
- Glue stick
Method
"Your beliefs become your thoughts, 
Your thoughts become your words, 
Your words become your actions, 
Your actions become your habits, 
Your habits become your values, 
Your values become your destiny."
~ Mahatma Gandhi
Defining our values helps us to organize our mind around our higher purposes and will help us make the best decisions in our life. If we do not define our highest core values we will stay stuck living from our habitual self-defeating thinking and our negative emotional patterns. 
Once you define your highest core values, you can begin to make all of your life decisions in alignment with what is most important to you. As you know what you stand for in every situation, your guiding principles will align and shape your higher vision for your life...

---