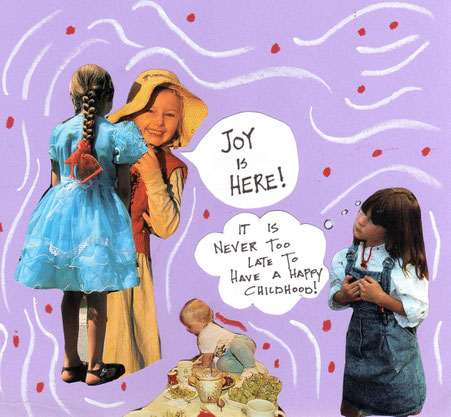 This journal exercise will support you to explore your inner cast of characters in a form of visual dialogue.This directive describes 19 different aspects of self that most of us carry inside.
Materials:
- Pictures of people from magazines
- Paper for dialogue balloons
- Glue stick and scissors
- Markers
Method:
When an submerged energy pattern arises to be integrated it will conflict with our "primary" social self, and it will often show up in our dreams and spontaneous artwork. Witnessing the energy patterns within ourselves without judging them is a key to inner peace and reconciliation...

---