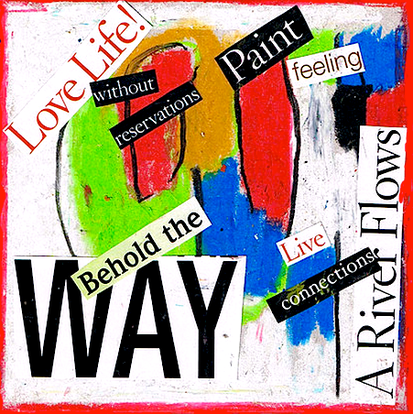 This exercise will help you find visual clues about emotions that are below your normal awareness. This prompt offers three journal explorations for understanding your word collage.
Materials:
- Pastels or watercolor paint
- Scissors and glue stick
- Old magazines and books
Not Knowing Why
Our minds will always reveal the next layer of our unconscious mind that is wanting  to be seen, acknowledged, accepted and healed. Spontaneous word collages often reflect the opposite of what we are consciously thinking and feeling. When you might choose positive words, for example, when you are struggling in your daily life. When you feel positive in your daily life your word collage may seem negative, indicating the next layer of repressed emotionality that needs to clear....

---