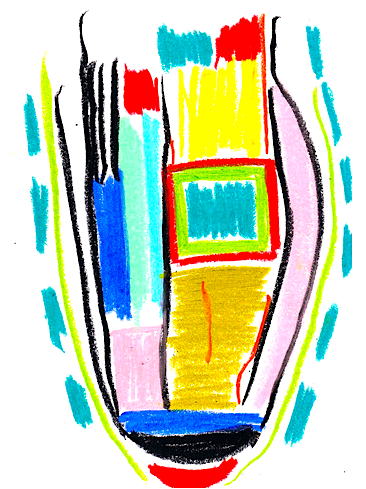 This art journal directive will support you to explore non-objective spontaneous mark making as a path to insight.
Materials:
- Paper or journal page
- Oil pastels
 Mark Making for Insight
Drawing non-objectively can express inner energy and emotions in vivid and surprising ways. Accessing inner wisdom through spontaneous mark making can invite deeper feelings and insights to arise that we do not normally allow through our habitual thought system. 
"It wasn't long before I fell in love with the improvisation process, spontaneous expression, and the strange and graceful phenomena when the mind surprises itself."
~ Ruth Zapora
6 Step Method for Gestural Drawing...

---