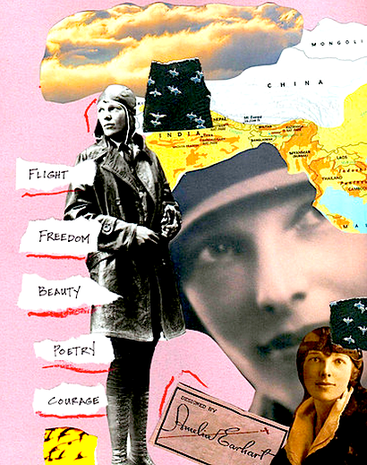 This journal directive invites you to explore the qualities that you admire and idealize in other people, in order to consider how you could incorporate similar higher possibilities into your daily life.
Materials:
- Magazines/old books/internet access/printer
- Scissors
- Glue stick
- Art journal
Method:
Negative and Positive Projection
"You will be a beautiful person, as long as you see the beauty in others." 
~ Bryant McGill
We personalize our perceptions based on our past experiences. In order to survive in our ego world, and to avoid feeling our emotional pain, our nervous system generalizes our positive and negative beliefs. 
We all have unclaimed positive qualities hidden within that are longing to emerge into our lives, and they are often revealed through our positive projections onto other people. It is interesting to find an image of someone you admire and deeply contemplate why...

---