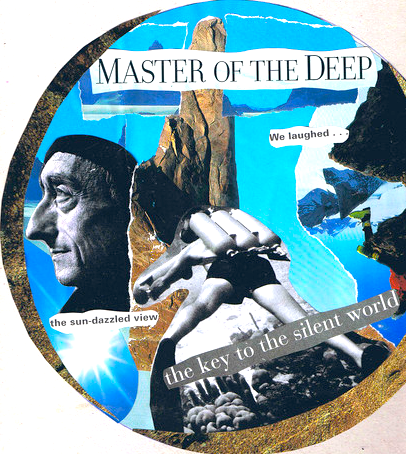 This art journal activity offers a contemplative way to consider what would support you to feel more whole.
Materials:
- Circle template made from card stock
- Scissors
- Glue stick
- Magazines and books to cut up
" The mandala signifies the wholeness of the Self. This circular image represents the wholeness of the psychic ground."
~ Carl Jung
Four Step Method for Creating a Collage Mandala:
1. Use a circular object to trace a circle onto your card stock, and cut out your circle. 
2. Because mandalas are a contemplation on wholeness, ask yourself a question  or set an intention before you make your collaged mandala. A good question to ask before beginning is, "What do I most need in order to feel whole?" 

---