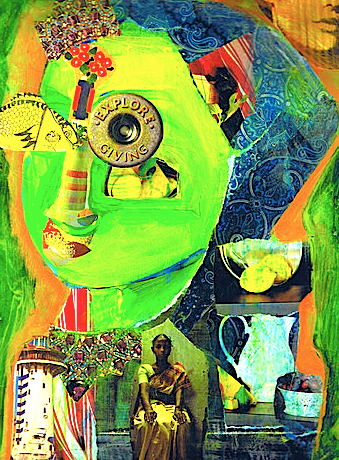 This art journal directive will support you to visually understand how you see yourself on the inside, and offers five steps to creating an inner self-portrait.
Materials:
- Acrylic paint
- Collage papers and magazine clippings
- White glue and sponge brush
- Journal page
Method:
It is interesting to create an expressive self-portrait that focuses more on your inner state than your outer appearance. This expressive art journal therapy exercise is helpful when you feel like one stage of your life is ending, and you do not yet know where you are going. You might reflect on the question. "Who am I right now?" Or you might ask, "Who am I becoming?"

---