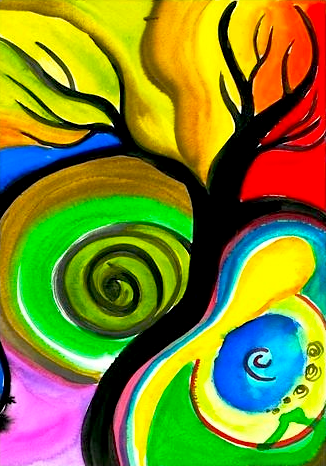 This art journal directive offers a familiar starting point to support you to begin the spontaneous painting process.
Materials:
- Watercolor paper or journal page
- Watercolor, acrylic or tempura paint
- Brushes, water
Method:
A Starting Motif
"I want to own a motif so that it flows from my hands effortlessly. That way, it's still spontaneous; I just know where I'm going."
~ Peter Fiore
Painting spontaneously without external references or preconceived notions about how your painting will turn out can be a challenge at first. When I first started facilitating spontaneous painting classes, I was surprised to find that most people found it difficult to access their intuitive imagery....

---