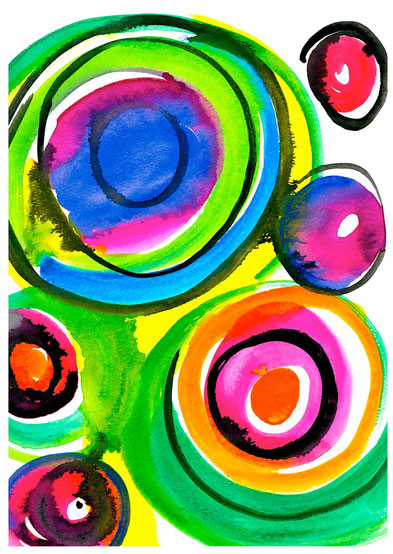 This art journal exercise will support you to loosen up before a spontaneous painting session.
Materials:
- Watercolor paint, brushes
- Watercolor paper, or journal page
Method:
Creativity Overrides Conformity
Most of us were conditioned out of our creativity early when we were taught that if we could not make "good art" as children we should not bother at all. Expressive Art therapist Natalie Rogers shares how creativity overrides the conformity of what we were taught:
"The creative process involves intuition, mystery, delving into the unknown, messing around with ideas, shapes, and colors; being willing to play and experiment. And part of the process is to allow feelings to be expressed through all media: the written word, speech, color, line, form, drama, music. Through this whole process, we find our individuality, self-esteem, and ability to act consciously."

---