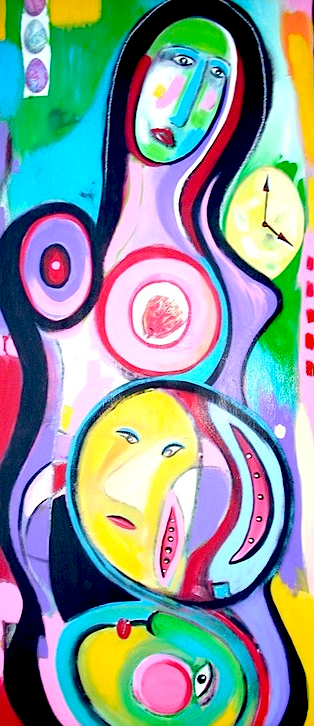 This art activity encourages you to find your innate painting style and includes 19 intuitive painting tips.
Materials: 
- Acrylic or tempura paint, brushes 
- Heavy paper, stretched canvas, or a journal page
Method:
Spontaneous painting  is not a technique that you learn with your mind so that the result will be "art" but more of a joyful process of exploration of your inner world through intuitive art making.
Spontaneous painting requires no special talent, skill or inspiration.  Because your natural, original style is already within, you are already good enough to begin painting at any point in your life.
Talent Arises Out of Self-Love and Acceptance
Our creativity is available at all times and needs only an invitation to reawaken. "Talent" as an artist comes from taking risks and allowing everything to emerge from under the brush. A willingness to be completely honest is the key to spontaneous painting.

---