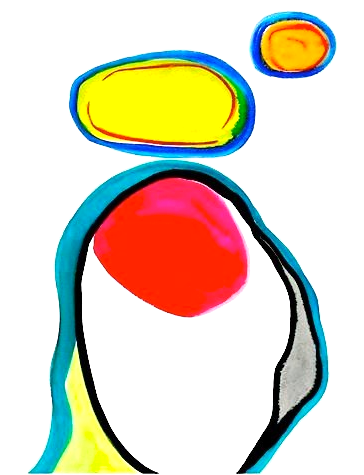 This journal exercise invites you to explore the emotionality behind abstract shapes.
Materials:
- Watercolor or acrylic paint
- Watercolor paper or journal page
Method:
Ten Quick Abstract Paintings
Sometimes less is more. Simple abstract shapes can express the purity of a singular feeling that might get lost in a more detailed painting.
If you are used to adding a great deal of detail into your paintings you might like to experiment with painting ten fast, simple abstract paintings. When you are finished, place your ten abstract paintings down on the floor side-by-side to contemplate your progression of emotional expression.

---