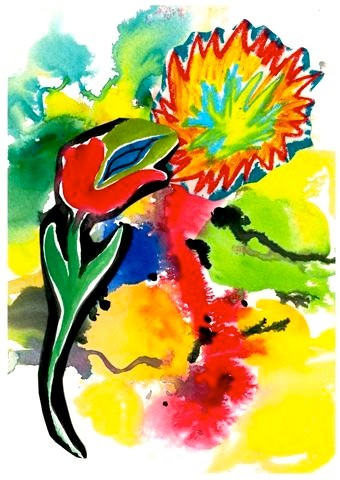 This art journal activity invites you to collage together fragments of past paintings and drawings to support the integration of who you are today.
Materials:
- Several old paintings and drawings that you are not quite happy with.
- Scissors
- Glue Stick
~ Art journal
Method:
"I often painted fragments of things because it seemed to make my statement as well as or better than the whole could."
~ Georgia O'Keeffe
Gathering Together What Feels Meaningful From the Past
Usually when we express an inner truth through art-making we get a sense of inner "rightness." When a painting or drawing feels right, there is a feeling of completeness, as if something has become clear and honest inside....

---