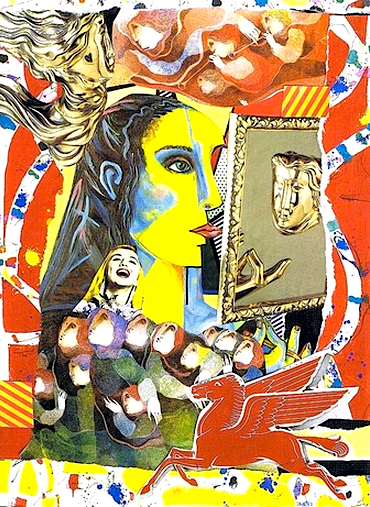 This art journal exercise invites you to explore fine art imagery to deepen your emotional experience of collage.
Materials:
- Fine art magazines
- Scissors
- Glue
- Card stock or journal page
Method:
"All my life, my heart has yearned for a thing I cannot name."
~ Andre Breton
Surrealist Collage
Surrealism - the juxtaposition of unlikely symbols to convey unknown feelings can capture the unknown edges of what we do not know about ourselves akin to a waking dream. Fine art magazines provide emotionally stimulating imagery for surrealist collages...

---