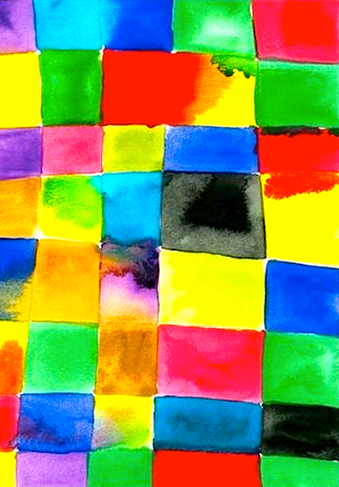 This art journal exercise invites you to explore a spontaneous, emotional response to color, and it offers 11 steps to developing a personal relationship with color.
Materials:
- Pencil
- Watercolor paint
- Watercolor paper or journal page
Method:
Exploring Spontaneous Color Choices
"Colors, like features, follow the changes of the emotions."
~ Pablo Picasso
Emotionally sensing what colors you are drawn to is the first step towards creating a spontaneous painting. Intuitively choosing colors is an emotional releasing exercise in itself. This simple structured exercise supports you to explore which colors emotionally call to you, and encourages the process of intuitive color choice-making...

---