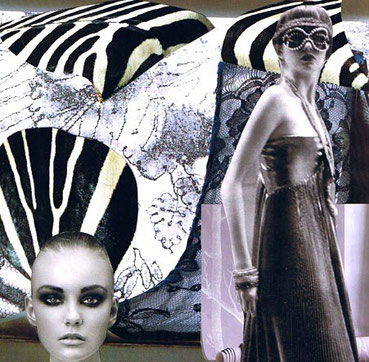 This expressive art exercise invites you to create visual representations of different parts of yourself so that you can better understand your inner landscape. 
Materials:
- Old magazines and books
- Scissors and glue stick
- Matte board/cardboard cut to size for your cards such as 5x7 inches or 6x6 inches if you prefer working in a square format
- Photocopies of your collage cards so that you can write and reflect upon them in your art journal.
Method:
Mapping Out Your Inner World
We each have a treasure trove of sub-personalities that live below our conscious awareness. Each personality part has its own goals and dreams for our happiness. This often sets up inner conflicts within. We can preoccupy much of our life with inner struggles between opposing parts of self, not really understanding why we want something and then sabotage having it...

---