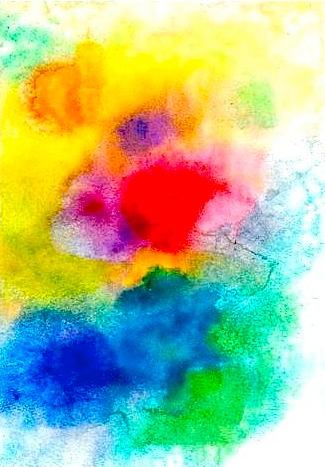 This art exercise will support you to play and surrender to how color wants to flow for you.
Materials:
- Watercolor paper soaked for 5 minutes in a tray of water, or a journal page sprayed with water.
- Watercolor paint
- Brushes
Method:
The Wordless Feeling of Color
Color is prior to the birth of imagery. Our minds cannot really think about color. We can only feel color. In color we can steep in the mystery of our feelings. And, in spontaneous creativity, as in feeling, we must learn to surrender control...

---