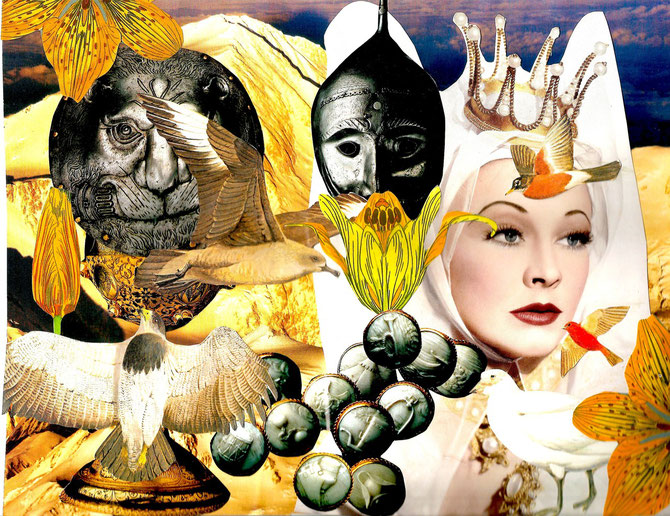 This written journal directive will support you to discover and actualize your authentic self and your life purpose.
Materials:
-  Journal and a pen
-  Collage items to embellish your writings - magazine clippings, opulent papers, foils, leaves - anything that represents your past, present and future selves. 
Method:
As we are trying to grow beyond our past familial conditioning into our unique vitality, it is helpful to be aware of the mythical path that underpins every human journey to authenticity. To elucidate our true calling and authentic nature we can write our own fairy tale as described by Joseph Campbell's metaphorical hero's journey.
"We must be willing to get rid of the life we've planned, so as to have the life that is waiting for us."  ~ Joseph Campbell
The path to our authenticity is truly a mythic journey. As we travel along the path of finding and expressing our True Self, we join with Universal forces, and life feels progressively magical - full of signs, symbols and synchronicities that contribute to our emotional healing...
---