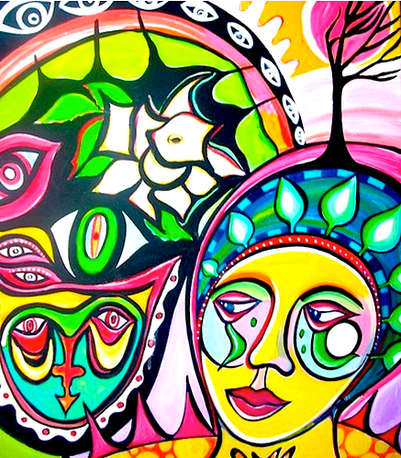 This art journal prompt offers ten tips to support you to symbolically express difficult emotions.
Materials:
- Tempura paint
~ Journal page
- Brushes, water
Method:
Exploring Emotional Pain
"Sometimes you will go through deep experiences that bring up intense pain inside of you. If it is in there, it is going to come up. If you have any wisdom, you will leave it alone and not try to change your life to avoid it.
You will just relax and give it the space to burn through you. You do not want this stuff inside your heart. To feel love and freedom, to find the presence of God within you, all of this stored pain must go. It is in this inner work that spirituality becomes a reality. Spiritual growth exists in that moment when you are consciously willing to pay the price of freedom. You must be willing at all times, in all circumstances, to remain conscious in the face of pain and work with your heart by relaxing and remaining open."    ~ Michael Singer
When we feel emotional pain we generally want to do everything we can to avoid, change or distract away from our discomfort. It often does not occur to us that we can create, learn, and grow, and even delve right into the center of our most challenging emotions... 

---