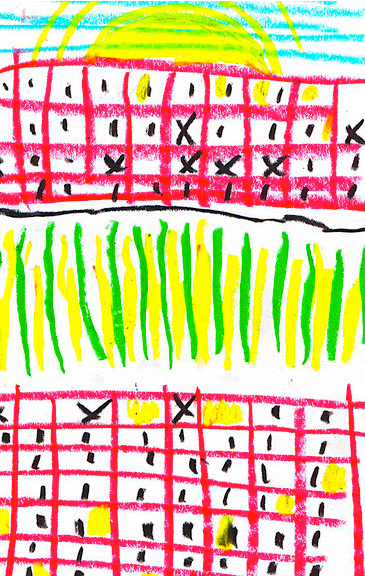 This art journal exercise will support you to express your feelings through simple lines, symbols and colors.
Materials:
- Assorted colored markers, oil and/or chalk pastels.
- Journal page
Method:
The simplest of imagery can express the inner workings of the psyche and soul. We can all make signs, symbols, and marks on paper that express our inner feeling states. In fact with visual journaling - the simpler the better. 
Pioneered by Barbara Ganim and Susan Fox, this visual journaling process is a wonderful and simple form of self-expression for people who do not feel like they can draw. 
The Conflict Between Thinking and Feeling
The fundamental cause of all stress is the conflict between thinking and feeling. Whenever we feel anxiety or stress, we can be sure that we are thinking one thing and feeling something else...

---