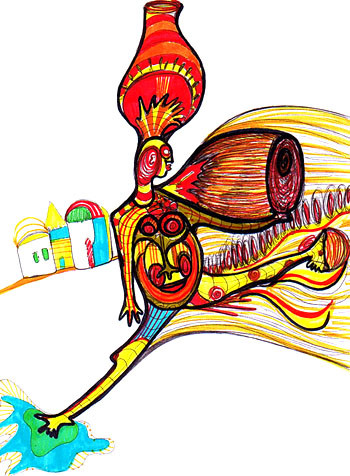 This art and writing journal prompt will support you to process anger on a very deep level by owning it, expressing it honestly, processing it through your body, disassembling your story, and turning your hardships into a gift.
Materials:
- Felt pens
- Journal page
Method:
Draw Your Anger
Anger holds tremendous energy. The aim of processing anger is not to get rid of anger, but to get stagnant and depressed energy moving again.
When we feel anger, we can be sure that a change needs to happen. Anger that is safely expressed and mobilized can invoke the passion and power to grow. In order to process anger it is helpful to begin by expressing the energy of anger physically in a drawing, a painting, in a dance, or through your voice...

---