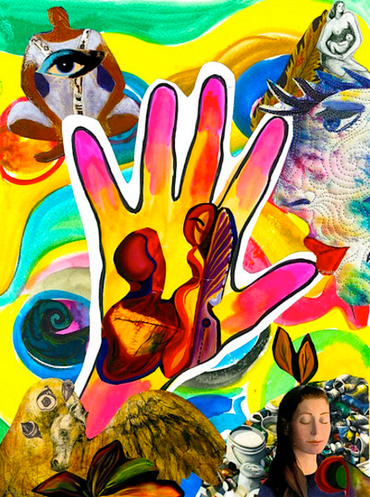 This art journal prompt will support you to dialogue with the parts of your body that you like and the parts of your body that you dislike, with the aim of unconditional self-love.
Materials:
- Watercolor or acrylic paint
- Colored markers
-  Magazines and books
-  Scissors and glue stick
-  Journal page
Method:
Our bodies are a living metaphor of what we feel and think on subconscious and unconscious levels. Whatever we are unwilling to acknowledge within will be held in the "story" of our body.
Our bodies hold many stories, dreams, memories and purposes. Using collage to tell the story of our body, either in part or in whole, reveals what is hidden from our everyday mind...

---