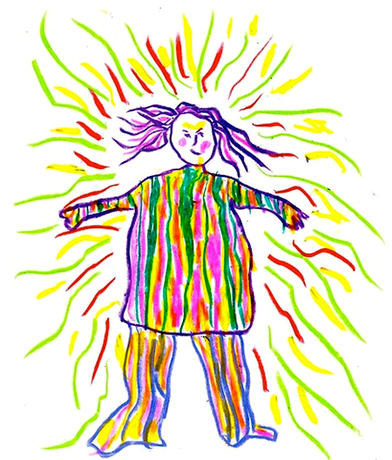 This inner child art journal exercise looks more deeply at the emotionally hurting part of your psyche that seeks to take from life instead of contributing.
Materials:
- Crayons or pastels
- Paper or journal page
Method:
Creating Separately from Others
When we are non-integrated within, we operate from different parts of our psyches. Our "inner brat" is the part of our minds that compensate for unmet emotional needs by taking. From our "inner brat" we consume life from a state of emotional neediness. We try to feel good in ways that do not contribute to the whole...

---