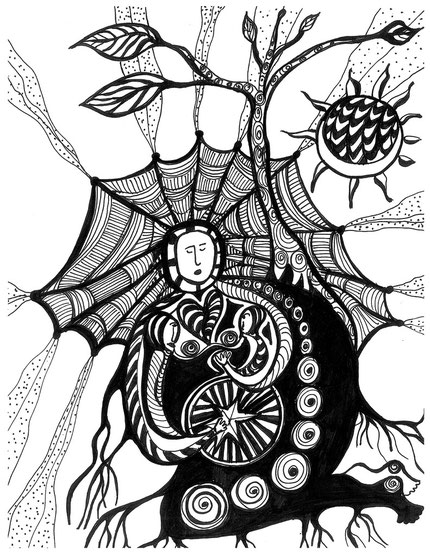 This doodling directive will support you to calm your anxiety and increase your mental focus. 
Materials:
- Black permanent markers - various sizes
- Journal page
Method: 
Single Focus Visual Meditation
Most of us multitask and continually scatter and dissipate our energies. 
Singularly attending to a deliberate, detailed visual task can be astoundingly centering. Focusing intently on small, repetitive creative tasks integrates the mind and gathers energy...

---