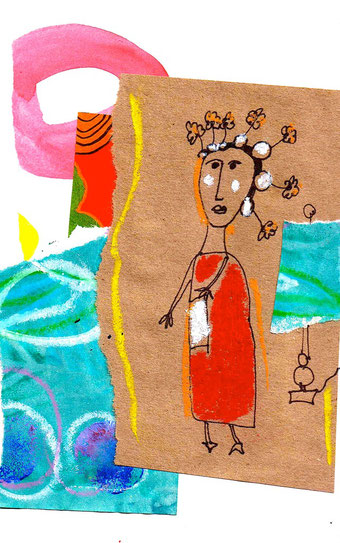 This journal prompt illustrates how we create our emotional pain by resisting our core negative beliefs. This exercise will support you to face and transform the limiting beliefs you inherited in childhood. 
Materials:
- Journal and pen
Method:
In so many ways we arrive into adulthood mystified and hypnotized by what what our parents taught us when we were little.
Psychologist Stephen Wolinsky describes how we arrive into adulthood carrying varying amounts of post-hypnotic baggage. This baggage contains the negative core beliefs that color our life experiences: 
"A developing child is deluged with hundreds of post-hypnotic suggestions that form the filters that we see the world though, delivered by well-meaning, as well as abusive parents. Not all of these are internalized." 
The Mother and Father Lineage
Our core negative beliefs are the lineage that we inherit from our mother and father or primary caregivers. We absorb our limited negative core beliefs from our parents in order to connect to them. As we find and understand our negative core beliefs we can return them to the lineage transformed. Evolution invites us to heal what our parents could not heal... 
---