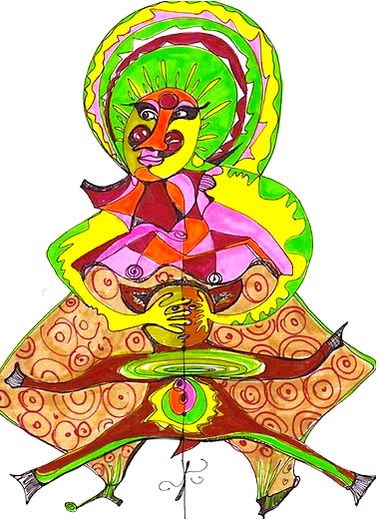 This art journal exercise will support you to understand how younger emotionally upset parts of your psyche create illness in your body.
Materials:
- Journal
- Felt pens in various colors
Method:
Most people believe that disease is due to outer factors, yet when our emotions remain agitated, upset and irritated, we are more likely to get physically ill. When our scattered emotional and mental energy is fully integrated, good health builds and self-understanding increases. 
Younger parts of self will express the feelings that we could not bear to process in childhood through illness and bodily discomfort. Dialoguing with both hands in this journaling process can deepen our understanding of the thought and emotional systems of younger parts of self which are influencing our direction away from good health...

---