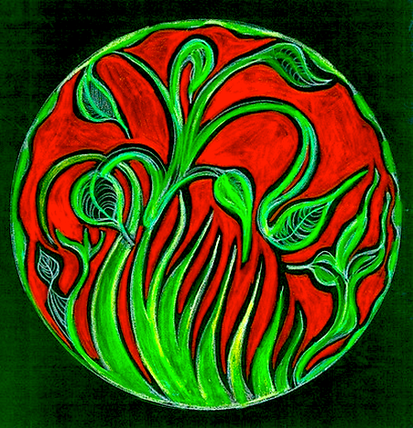 This mandala exercise offers 11 steps to generate symbols of healing for your body, mind, and soul.
Method:
- Black paper 
- White and colored pencils
- Oil  or watercolor pastels
Method:
Healing Imbalances
When we are feeling imbalanced emotionally, mentally, or physically, we can be sure that we are operating from negative mental patterns from the past. Drawing healing light as it emerges from the darkness of your unconscious mind, can support you to discover how to heal your emotional, mental, or physical imbalances... 

---