Art Journal Therapy Activity # 59 - How to Create an Altered Book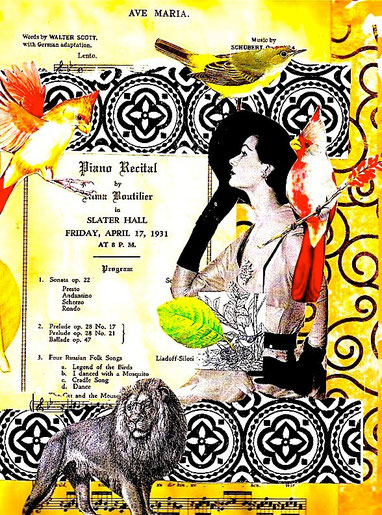 This expressive art activity offers an in-depth art-making process for emotional healing.
Materials:
- A suitable book to alter
- White glue
- Matte acrylic medium
- Gesso
- Acrylic or latex paints
- Pencil crayons, pastels, markers, and pens to doodle with
- Collage materials, glue stick, scissors, pictures from used books and magazines.
Method:
An altered book is an artist-made book recycled into something new in appearance and meaning. An altered book, used in an art therapy context offers an in-depth art-making process for healing. Altered books can be used to work through long standing emotional issues, to find and cultivate new strengths, or to process and accurately remember the past. Altered books can be joyfully made to help climb out of depressive cycles and to cultivate inspiration...

---