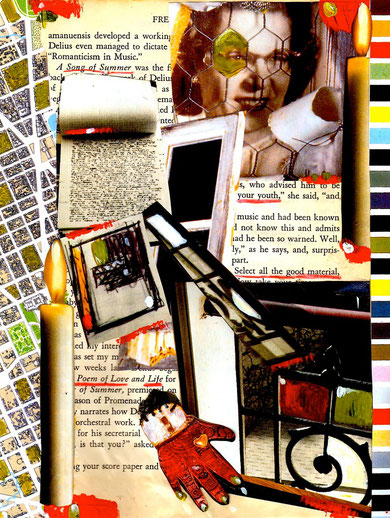 This art journal prompt offers 10 methods to process trauma through altered book making, including understanding, disidentifying from, and creatively changing your trauma patterning.
Materials:
- An old book to alter
- Paints, collage items, old magazines, markers, pastels, pencil crayons
- Acrylic medium, diluted white glue, or Mod Podge
Method:
Understanding Trauma
The aim of all therapies is essentially to interrupt unhealthy patterns that have been operating on automatic for years and often decades. To heal trauma we need to work on many levels of body, psyche and soul. Bodywork is essential to help interrupt the body holding patterns of trauma, but if the same belief patterns continue to feed into creating the same distressing emotions, the body will constrict back into its contracted emergency state once again.

---