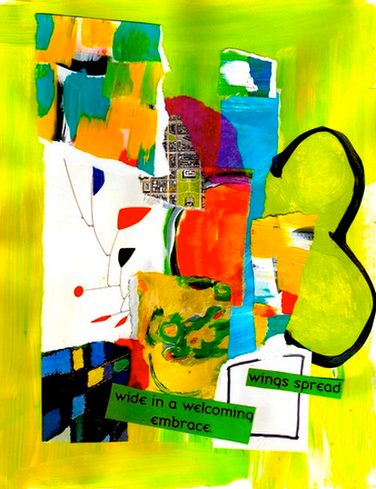 This prompt will support you to loosen up and find emotional freedom in your art journaling process.
Materials:
- 8x10 inch spiral bound sketchbook
- Acrylic and watercolor paints
- Papers to paint and draw on
- Printed and colored tissue papers
- Collage materials, magazines, glue stick, and scissors
- Drawing pens, markers, pastels
Method:
Art Journaling for New Awareness
Most of us repeatedly perpetuate the same emotional reactions and mental patterns until they are interrupted with new information and fresh understanding. Regular art journaling can support you to develop unconditional empathy for your emotional healing process. 
Art journaling invites new possibilities and nurtures new awareness. Playing with odd combinations of words, metaphors and imagery allows contact with something unknown to emerge. By experimenting creatively in your art journal, without judging or evaluating what emerges, new information will infuse old repeating patterns with fresh possibilities...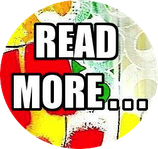 ---