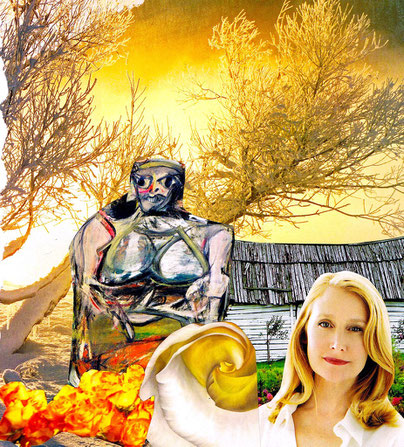 This art journal directive supports you to heal past trauma through loving self-connection, creating safety, and making art that represents a feeling of "all-healed."
Materials:
- Art journal or paper
- Collage materials

- Paint, pencil crayons, felt markers, pastels
Method:
Post-Traumatic Stress
For those of us who struggle with post-traumatic stress, enduring high levels of anxiety is a daily, biological reality. Living in crisis mode even when life is uneventful takes its toll on body, mind, and spirit. However, it is possible to recover from distressing traumatic events with presence, attention, and love. 
Love Heals Trauma
"The soul always knows what to do to heal itself. The challenge is to silence the mind."  
- Caroline Myss
Without proper support and love right after a traumatic event, the effects of harm are more long lasting and continue to cause emotional pain, fear, panic and confusion long after the event has passed. If you did not receive the love and support you needed when you experienced trauma, you can give yourself loving support now. 
To restore self-love you can choose to become profoundly present to the intensity of your emotions instead of reflexively resisting and avoiding them. Unconditional acceptance and presence to your own feelings is the highest form of self-love. When you process emotions on your own, it is possible to "ride the waves" of your trauma symptoms with witnessing, loving presence...

---