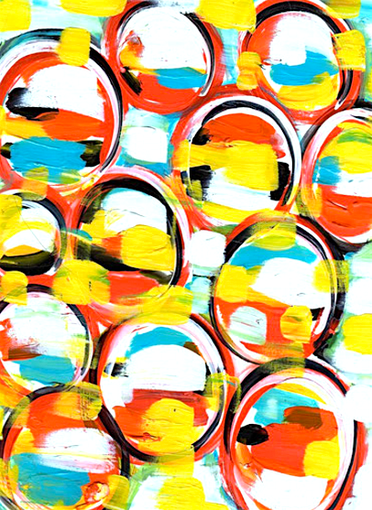 This art journal and physical expression exercise will support you to discharge intense levels of anxiety when emotions run high.
Repetitive Action to Relieve Anxiety Induced Restlessness
Inner work is often intensely uncomfortable. Any emotionally charged memory that is difficult to look at will have intense anxiety "sitting on top" of it.
Holding strong presence in the face of extreme anxious restlessness is nearly impossible for most. When anxiety arises, it is often essential to work it through the body before the underlying emotions can be seen.
Since our body is the home to all of our emotional history, our tension and emotionally induced anxiety often needs to be cleared through vigorous physical action before we can feel strong enough to quietly witness, and release past emotional pain...

---