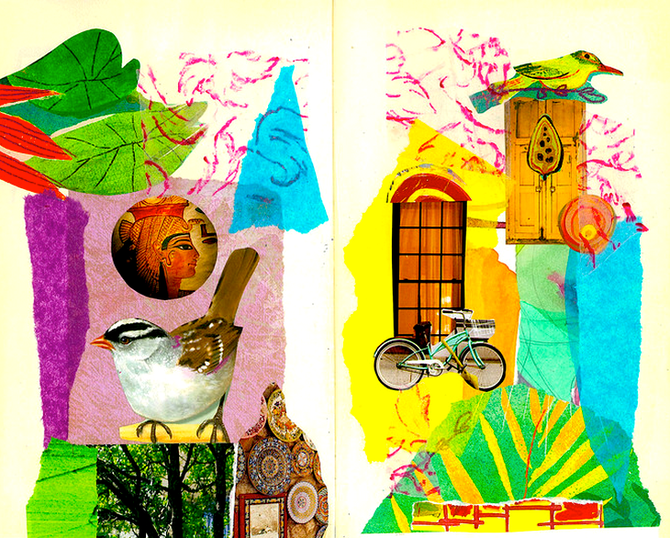 This collage journal exercise will support you to play freely, using whatever you have on hand, without worrying about results.  This prompt also provides a written journal review process to support you to see the unconscious patterns in your creativity.
Materials
- Old drawings and paintings, rubbings, colored papers
- Magazine collage scraps, tissue paper
- Scissors and a glue stick
Method:
Loosening up Your Creativity
Collages that take very little thought, time or effort can evoke an unknown feeling, a new idea, or a fresh longing. Leftover collage scraps - colorful papers, magazine clippings, rubbings, words, old drawings and paintings - can be created into quick, experimental collages.

---