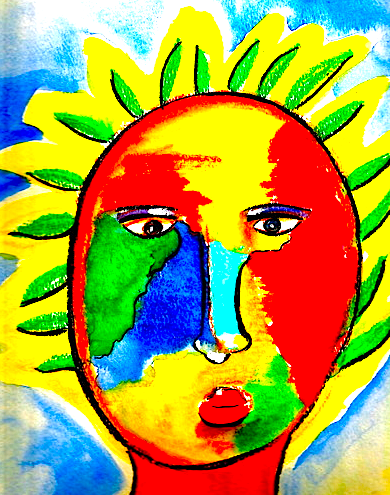 This art journal project will support you to loosen up and practice spontaneously expressing your many aspects of self.
Illustrating Our Different Selves
"We are not just one person. A trained individual can learn to listen to the voice quality of others and hear them shifting between several levels of their consciousness even within a single sentence. We are capable of very different perspectives and behaviors depending on which facet of consciousness is dominant at a given moment."
- Richard Moss MD
Practicing Spontaneity
It seems strange that we would have to "practice" being spontaneous but most of us were encultured early on to become rigidly self-conscious about about art-making. Many of us were bound by rules about what "good art" was in elementary school. So, it can be interesting to draw or paint on one theme, or to practice using one subject, size or media, for a hundred days in a row to watch yourself progressively loosen up over time...

---