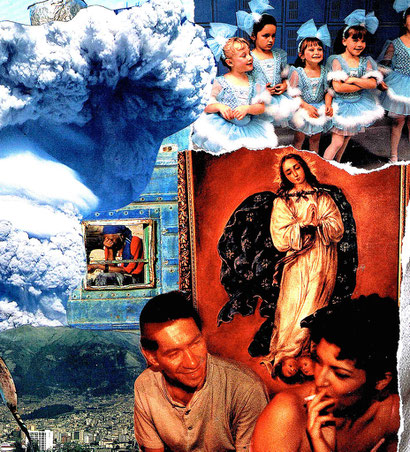 This journal exercise will support you to understand how the roots of your sexual fantasies trace back to childhood emotional pain, and how childhood hurt connects to sexual arousal.
Materials:
- Journal and a pen
- Collage materials - old magazines, scissors and a glue stick
Method:
Understanding Sexual Fantasies
One of the best ways to understand our unconscious mind and our lower self is to take a deep look at our sexual behavior and our sexual fantasies. As transpersonal counsellor Susan Thesenga writes,
"Almost everyone has some sexual fantasy in which sexuality is divorced from love, involving degrading or forcing oneself or others, or being degraded and forced." 
Our sexual fantasies - when they are divorced from love - are a strong indication of where our sexual energies became distorted by emotional pain in childhood. When we deeply examine our sexual fantasies we will come to understand our areas of inner child unfulfillment in profound ways... 

---