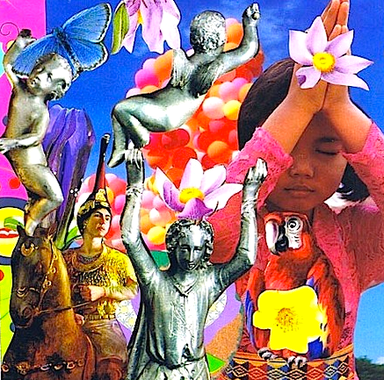 This spiritual forgiveness exercise involves the profound principle of taking 100% responsibility for everything that happens to you. This prompt explains how everything we see helps to clear out hidden emotional pain.
Materials
- A journal and a pen 
- A quiet space to write and reflect
Method:
This transpersonal forgiveness tool involves using your voice, either silently or out loud, to heal what troubles you about other people - inside of yourself. All that is needed is a quiet place to meditate, and the willingness to love and forgive those who have harmed you.
 Ho'oponopono, Forgiveness, and Self-Responsibility
Ho'opononono is an especially helpful tool to use when forgiveness and reconciliation with another person seems impossible on an interpersonal level.
The Hawaiian healing method of Ho'oponopono is based on the deepest spiritual truth that anything that happens to you, and anything that you perceive, notice, and experience is your own creation. Because it is happening uniquely and only to you, in this particular way, at this point in time, it is entirely your responsibility to heal. A hundred percent, with no exceptions...

---