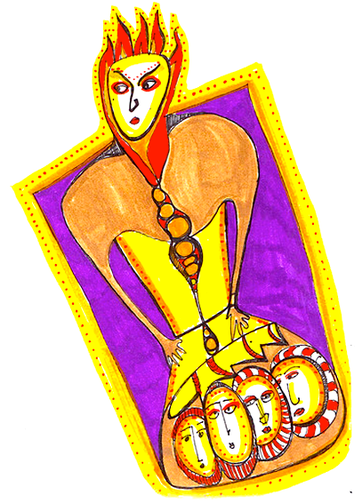 This written journal directive will support you to understand your defense mechanisms. This prompt includes a journal method of "interrupting and re-associating" your defenses into feelings of openness.
Materials:
- A journal and a pen
- Collage materials (optional) - old magazines, glue stick and scissors
Method:
Our defense mechanisms prevent us from progressing in our psychological and emotional healing work.  We all have our own particular architecture of defense that keeps uncomfortable emotions at bay. 
Defense mechanisms are learned repetitive behaviors designed to repress the original pain that we do not want to  process from the past. Our defenses are the "glue" that holds our "learned self" from childhood in place. Defense mechanisms store buried hurt that keeps us running in place. Our defense mechanisms keep us mentally unchanging, physically stagnant, and emotionally stifled... 

---