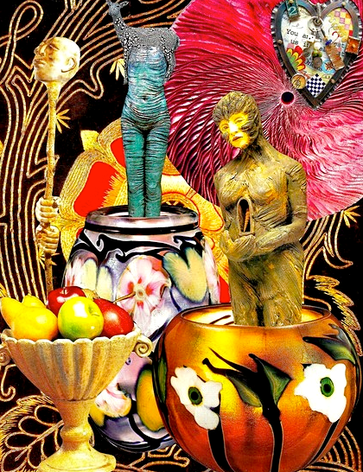 The following journal directive illustrates how to discover the inner causes of your unhappiness, and will support you to manifest your desires through "The Four Keys to Positive Life Creation."

Materials:
- Journal and a pen
Method:
"The moment you can see where your concepts, intentions, and attitudes create your life experiences, you have your key to create a different and more desirable life."  
- Eva Pierrakos
Principles of Positive Creation
Just as we unconsciously create negatively, we can also create our life positively. We each have a birthright to create our own positive, beautiful, abundant lives, and at any point we can turn the tide of negative circumstances in our lives though the following contemplative journal process. 
Record the following directives in your journal. Consider and write in detail about your desired positive reality. Refine your positive vision each day. Reflect upon your new positive state when you get up in the morning, and in the evening before you fall asleep...

---